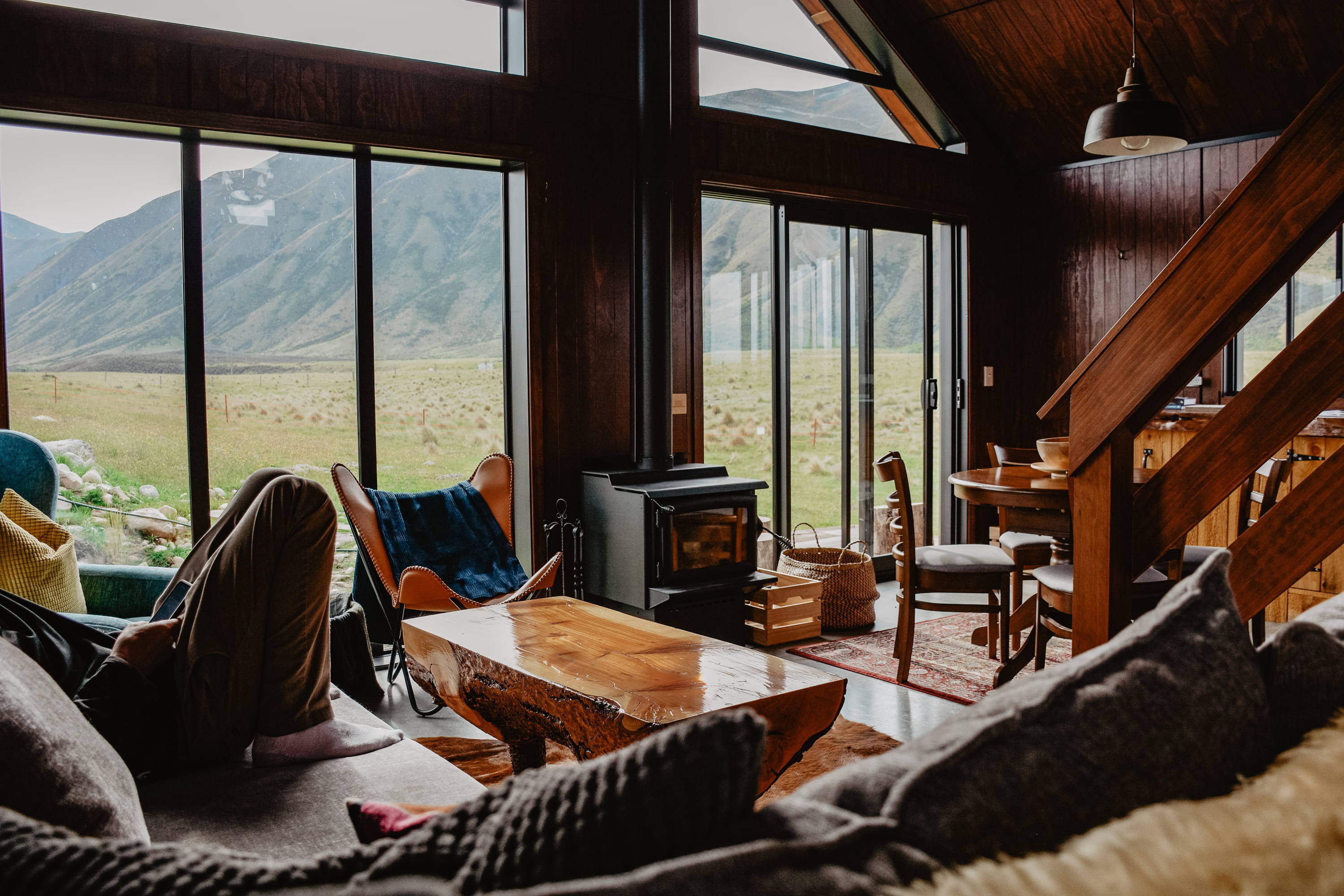 Top 10 Reasons Why Glamping is the Perfect Summer Vacation—especially in 2020
Luxurious accommodations, easy access to nature, epic views and even fine dining. Glamorous camping offers a little something for everyone in the family.
---
Nothing sounds more like an oxymoron than glamorous camping. But the camping that Millennials and Gen Xers remember from their childhoods—tents collapsing, parents fighting, air-mattresses deflating—takes on a whole new meaning when the word "glamorous" precedes it. When you add "glamorous" to "camping" you get luxury bedding, woodburning stoves, farm-to-table dining, and absolutely no back pain or soggy tents. When you literally put those words together, you get "glamping."
"You could also stay in a treehouse—a treehouse!—how about that for revisiting a childhood fantasy?"
In keeping with our societal inclination to shorten every day words into a soundbite (anyone who has ever been "hangry" or had something "mansplained" to them knows what I mean), the concept of glamorous camping quickly became "glamping" on travel websites. Touted with catch phrases such as where stunning nature meets modern luxury and a way to experience the remote and wild without sacrificing comfort, travel gurus hoped to entice newbies with the concept of glamping. If you have never tried it, are you now intrigued or still suspicious? Glamping provides a little something for everyone in your family—especially in 2020.
Fun Accommodations

—Glamping provides you with an opportunity to stay in a unique accommodation. Yes, you will find tents or cabins, but you might also sleep in yurts, teepees, and even treehouses. A yurt is a common glamping accommodation, and is essentially a luxurious tent.

It is portable

and circular,

and it is

made of a

lattice

of flexible poles covered in canvas.

Yurts can also have wood floors, windows, and doors that close and lock. Basically, yurts are half tent, half luxury cabin, embodying the juxtaposition between firing up a gas stove and sinking into a real bed while still listening to the wind whistle through the canvas walls. You could also stay in a treehouse—a treehouse!—how about that for revisiting a childhood fantasy?

Swanky Comfort

—Beds in yurts, luxury tents and even treehouses are not the collapsed air mattresses of your childhood. Instead, when you glamp, you will likely enjoy a comfy mattress and high-thread-count sheets. You might have a reading chair in your yurt. You will probably also have a porch or some other private outdoor area to enjoy the serenity and the view.

Beautiful Locations

—Speaking of views, glamping locations are all about the panoramic scenery: sunsets, tree lines, mountains, and bodies of water. Whether you are glamping in Yosemite, looking at the sunset over the Pacific or in the White Mountains enjoying the crisp air, you will surely enjoy gorgeous vistas. Resorts and campgrounds that have glamping options are usually designed to take full advantage of the beauty of their natural surroundings, providing guests with walking trails, Adirondack chairs, and hammocks from which you can soak in your surroundings.

Numerous Activities

—when you glamp, there's no pressure to be active. Glamping campgrounds almost always sit in close proximity to a range of activities. You might go hiking, biking, or climbing. You might take advantage of the nearby water by fishing, boating, rafting, or swimming. You might just relax by picnicking, sleeping, wine tasting, or going to a spa on the premises—or whiling away the hours in that comfortable hammock. Other options include gardening, cooking, playing games, horseback riding, or sightseeing. Glamping offers something for everyone, whether you are an adult or a child, whether you are a camping fan or not.

No hassle

—You won't have to pack a lot to head out glamping. You really don't need any more than what you would bring to a hotel: clothes, toiletries, and appropriate footwear—rugged boots if you are hiking, or flip flops if you are sitting poolside or lakeside. Of course you can supplement with extras like your own food, maybe a sleep mask or some earplugs if nighttime nature noises are not your thing. Unlike traditional camping, there will be no fighting with tent setup, and as a result, no fighting with your partner. Grab an overnight bag and go!

Sustainable Living

—Many glamping locations embrace sustainability. They compost, farm, recycle, and save water. They provide guests with eco-friendly products in the bathrooms. They might even have a windmill. Glamping provides an even deeper positive environmental impact because, often, the materials used to build the accommodations are sustainable, recycled, or up-cycled.

Pet-Friendly

—A quick search of "

pet-friendly glamping

" will provide you with almost 30,000 pet-friendly glamping rentals in the U.S.

It makes sense—glamping provides the perfect location for vacationing with a pet. Easy access to the outdoors for doggy-bathroom breaks. Separation from other vacationers, so you don't worry about barking like you might at a hotel. And with all those activities listed above, you have so many choices of things to enjoy with your pup.

Opportunity to unplug

—Many glamping locations are off the beaten path. Like a traditional campground, WiFi might be available only at the main lodge and data might be non-existent. Once the panic subsides, the lack of access to Twitter, Instagram, and all of your email is so freeing. And, if you bring the kids, they might even read a book or talk to you, their parents! Family game night takes on a whole new meaning when no one can check their devices. Grab a game of checkers or Sorry and reconnect with those people you live with in a whole new way.

Great for Foodies

—Many places that offer glamping also offer the full panoply of resort services, including incredible food choices. You might start your day with a locally sourced continental breakfast. Some have on-site farm-to-table restaurants. A few even have renowned restaurants that locals vie to get into.

Terramor

, in Bar Harbor, Maine, boasts of mixologists who serve signature cocktails around a campfire.

Treebones Resort

, in Big Sur, California, has an intimate sushi bar with an omakase tasting menu that is unparalleled in both quality and presentation.

Glamping resorts can feed more than just your soul.

A fabulous vacation in the Age of Covid-19

—After months of being stuck inside, who's ready for a change of scenery? Glamping provides the perfect get-away in a Covid-19 world. You can still be socially distant from your neighbor, but you can do it in a new environment. Glamping accommodations are not crammed together, so you do not have to be near other people if you don't want to. Most activities at a glamping location are outside in the fresh air, where the danger of transmission of the virus is lessened. You don't have to share elevators or hallways with other travelers like you would have to do at a hotel, but yurts and tents and treehouses are all cleaned thoroughly between each use like a hotel room would be. Glamping provides the perfect baby step back into the world as the United States begins to reopen this summer.
Glamping provides a little something for everyone, whether it's adventure and amusement, luxury and leisure, and sustenance and safety. Glamping allows you to get a little rugged and sleep outside, but in the comfort of a cozy bed. Glamping won't break the bank, so it's perfect for a family summer vacation! Grab your kids, pack a bag, and immerse yourself in the great outdoors!